About us
Welcome to the new website of Medross Rehab BV. The website is clearer and more complete than before. Updating the website has become simpler, which improved communication with customers and end users. Medross Rehab BV has developed a functional and adjustable mobility chair of excellence Dutch design in its own factory, the Mondo. The Mondo can be made for any seat height, starting at 30 cm. Accessories and parts are available from stock. Together we find a customized solution for every problem. All bases are fitted with four castors, which you can move with your feet "walking" backwards. The two rear wheels are braked to provide more security when you want to stand up or sit down, and is operated with one lever.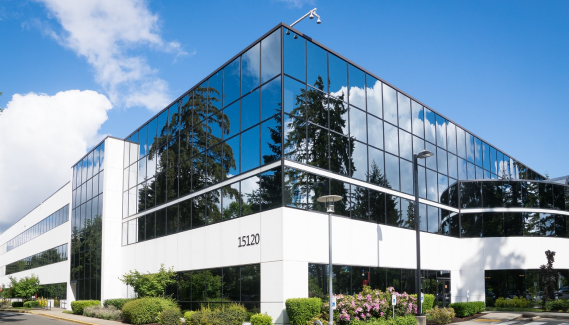 Medross Rehab
Developer of an adjustable and functional molbility chair of top Dutch quality in its own factory, the MONDO.
About us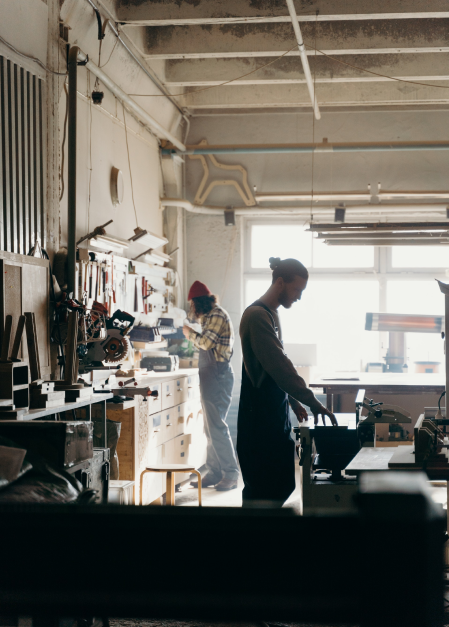 Fast delivery from 5 working days

Customisation possibilities
Manufacturer of the Mondo Mobility Chair
The Mondo is available in two versions, gas spring or electric high/low operated. Both are equipped with an easy to use tilting mechanism of the seat. This enhances comfort and provides assistance in getting up. The tilting of the seat can be adjusted to the weight of the user.
(All prices on the website are exclusive VAT. Prices and specifications are subject to change without notice.)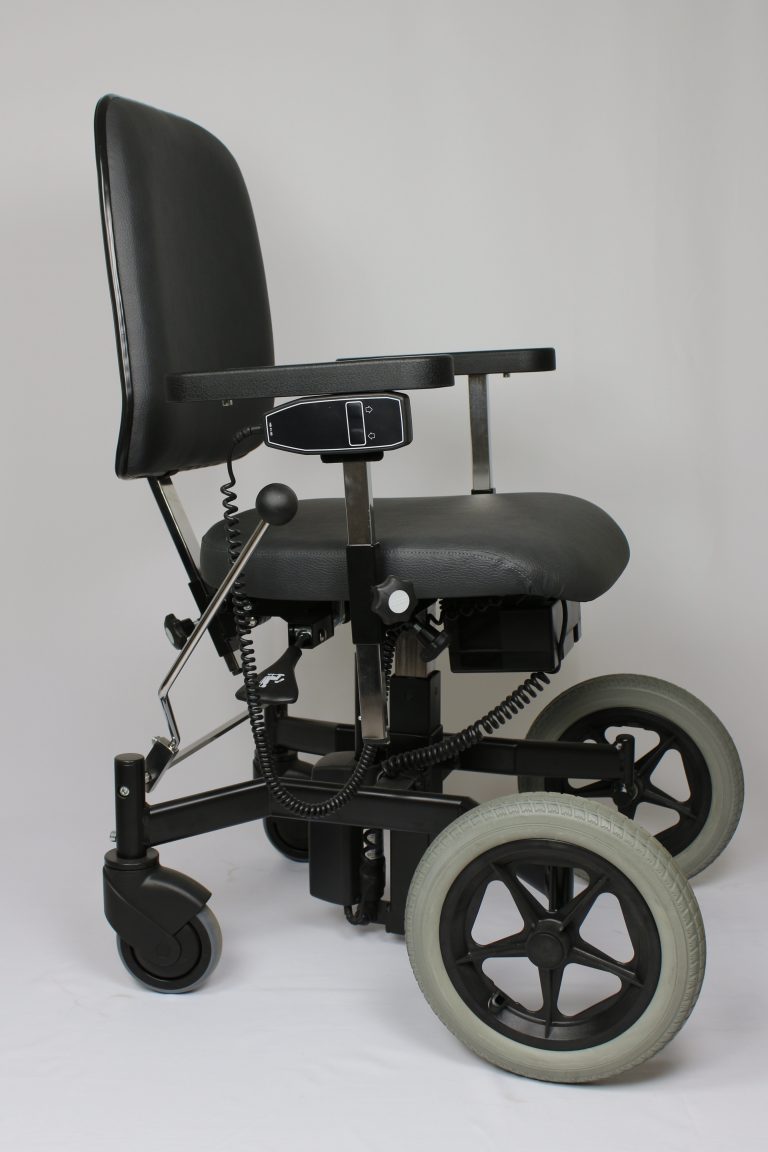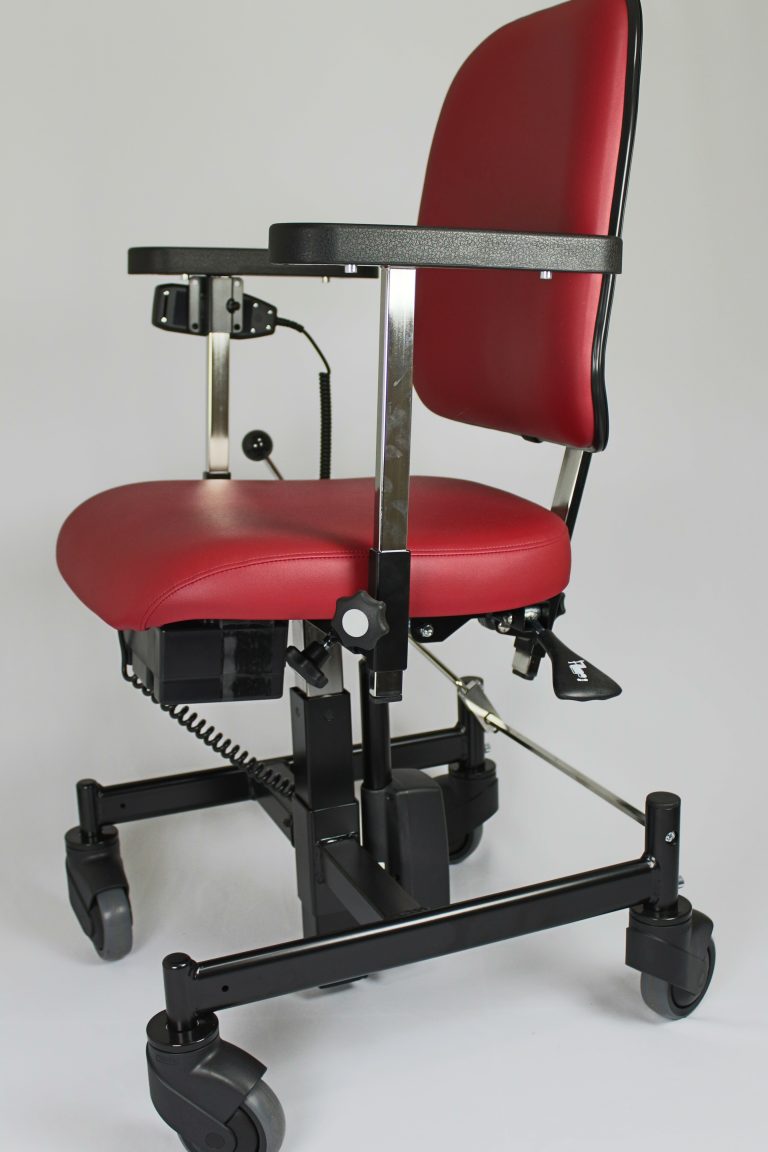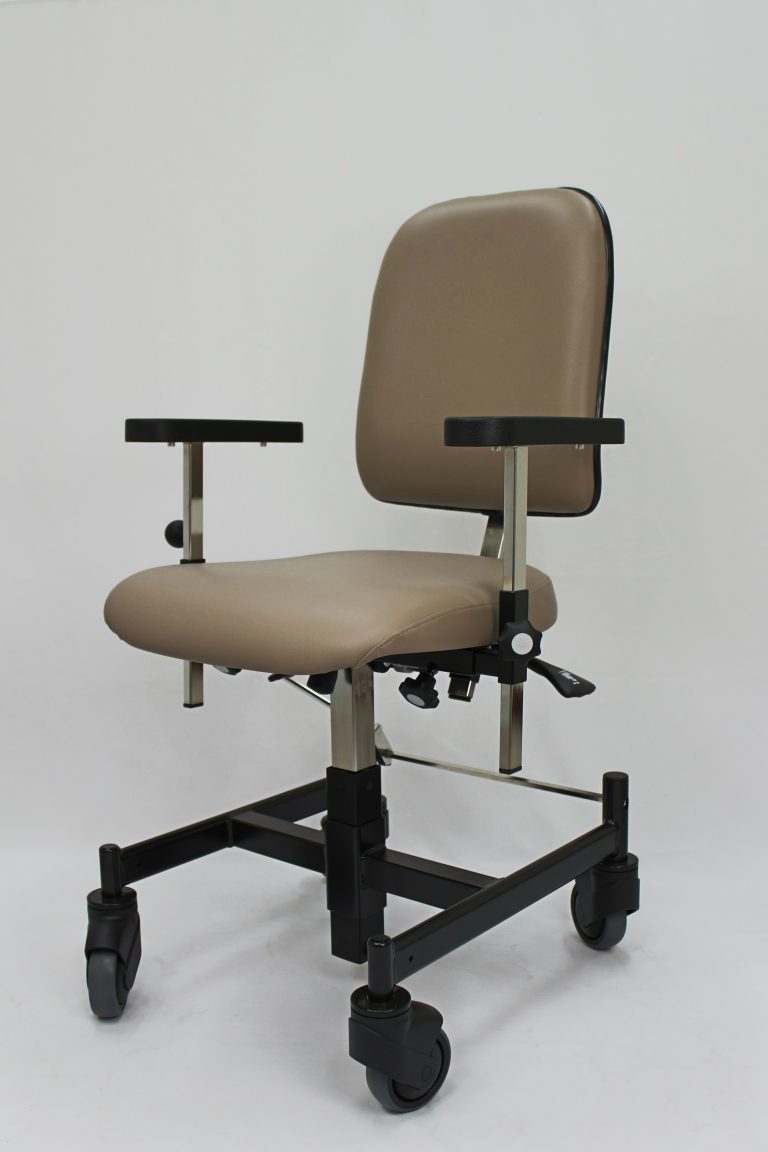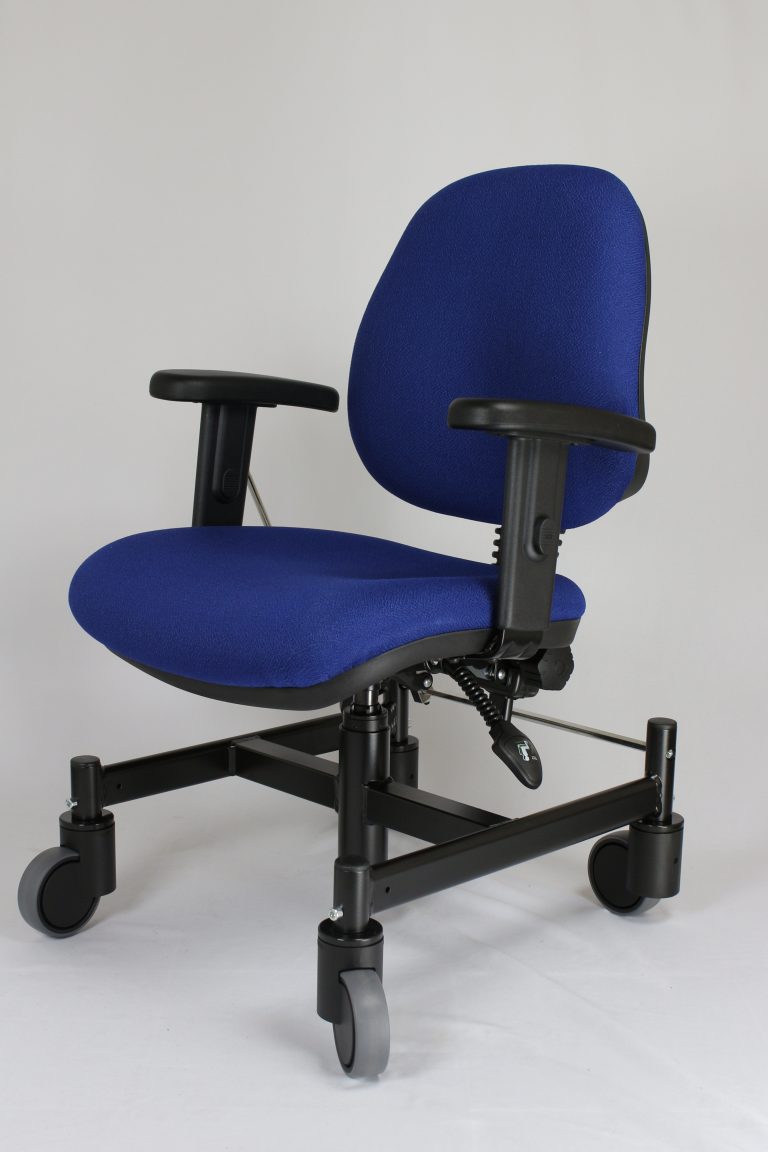 Where can I order a mobility chair?
Bestellen van de trippelstoelen van Medross Rehab BV en alle andere artikelen gaat altijd via de erkende zorgverstrekkers en revalidatievakhandel. Voor adressen in uw regio kunt u bellen naar 0412 - 46 51 16 of u kunt een e-mailbericht versturen via ons contactformulier.
Instellingen, inkoopcombinaties en vakhandel kunnen zich wenden tot de debiteurenadministratie voor meer informatie.
Sluiten